Message from the President, by Joel HusVar
January 1, 2022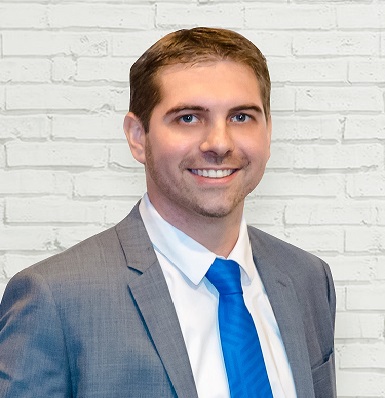 It's hard to believe it's already 2022! I am excited to serve as your President. Like the dozens of Presidents before me, my job is to be your voice because this is all of our Association. The Association works for us to help us better ourselves and provide us the tools we need to be successful in our careers.
For those of you that don't know, each President chooses a theme as a guide for the year. My theme is "Together Again." Our lives have forever been changed by the pandemic. There has been a lot of heartache but some efficiencies have been created too. We have been told to be socially distant which has had people question everything. It's time for us to remember all of the good things we can do when we work together.
Below are a few things we plan to do to bring us together:
I'm excited to announce we will be having town hall meetings again this year. We will bring the best in the business to answer whatever questions you have.

We are in the final stages of building out the hybrid classroom to provide more classes and committee meetings so our members can still be involved if they aren't comfortable coming in person.

We have started a Diversity, Equity and Inclusion committee to help us start the much needed conversations and put us on the right track for a better tomorrow

Our Accelerate group is continuing to meet to help us modernize the association.
Last but certainly not least, my charity for the year is "The Evan Wood, formally the Eric Wood Fund." It serves as a critically important resource for the patients and families at Oishei Children's Hospital. Funds raised have an immediate, positive impact on the comfort and care of chronically ill children and their families. We are proud to partner with former Buffalo Bill Eric Wood to enhance vital services provided through the Family Resource Center, Child Life and Stone's Buddies Program. Eric knows firsthand the importance of children's hospitals and the heavy burden carried by a family who must face the serious health issues of a child which is why he chose to name his fund after his brother Evan. We will be hosting a fund raiser and a golf tournament this summer along with various ways to donate throughout the year.
I wish you all a happy and healthy New Year!
Sincerely,
Joel HusVar,
BNAR President 2022
I am available, 24/7/365 so please feel free to email me