Message from the President, by Joel HusVar
August 31, 2022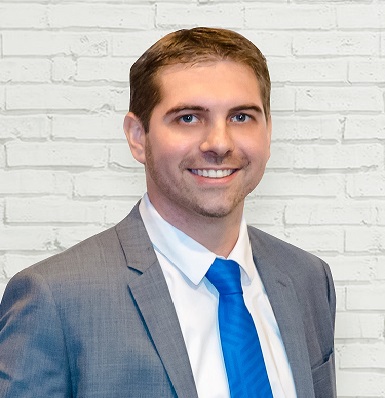 September is REALTOR Safety Awareness Month
Safety has been identified as the number one priority for the National, the State and Buffalo Niagara Associations of REALTORS. Although REALTOR® Safety month is in September, our commitment to this crucial issue is on-going and should be the top-of-mind throughout the year. Due to our frequent contact with unfamiliar people in private locations, real estate agents face more on the job risks than many other business professionals.
To assist our members with safety:
BNAR is offering a one hour continuing education class on REALTOR safety. This one-hour safety presentation is based on the why and the what we can do to minimize our risks. Each component of our professional lives can be viewed from a different angle of awareness. Your instructors is miriam treger and Dean from the Border Patrol so make sure you register for this one hour class. It is on Thursday, September 1 at 9:30 am. The cost is only $10. This class is hybrid, in person and via zoom.
In addition, David Legaz, past president of the New York State Association of REALTORS, is offering members a one hour continuing education session on Wednesday, September 14 from 1:00 - 2:00 pm. The tile is Prospect or Predator? Reduce the Risk of Being Attacked – Without Sacrificing the Sale! Real Estate Agents face danger every day. Knowledge, Awareness & Empowerment can be the difference between life and death. Agents will leave this class with a better understanding of their surroundings and empowered with the practical knowledge to identify and remove the things that attracts a Predator. The cost is only $10. This class is on Zoom.
The New York State Association of REALTORS at their business meetings this past winter, hosted a safety forum with NYS Trooper Steven Rothwein. Here is the video from that forum should you wish to view it. https://www.nysar.com/video/2022-mwbm-safety-forum-nys-trooper-steven-rothwein/
The National Association of REALTORS has webinars, and videos that you could include in your office meetings or encourage your agents to view them; including personal protection resources. Talk about safety; create a safety plan, follow it and encourage your fellow REALTORS to do the same each and every day. Here is the link: https://www.nar.realtor/safety
Also mark your calendar for our next virtual Town Hall on Wednesday, September 21st at 10:00 am. This time it is all about you! Send me any topics you want addressed and discussed and watch for our email invite. Please remember to register through your member portal and the zoom link will be sent to you via email the day before.
I would like to thank everyone who supported my charity, The Evan Wood Fund Benefiting John Oishei Children's Hospital and we still have time to raise more money through our Mobile Raffle and Silent Auction. The deadline has been extended to October 12th and how exciting to have the live drawings at Agents' Day. Good luck and see you all there.
I am available, 24/7/365 so please feel free to email me